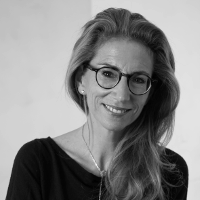 Delphine Bottge ⋮ Attorney-at-law ⋮ Partner at Bottge & Associés ⋮ Geneva Centre for Philanthropy Academic Fellow (UNIGE)

Delphine Bottge, lawyer at the Geneva Bar since 1995, is specialised in philanthropy law. She advises on legal structures for philanthropic projects (incorporation of foundations, associations and hybrid structures profit / non-profit) and on the legal framework of such projects (donation agreements, public-private partnerships, governance). She also accompanies foundations and entrepreneurs in their strategy, based on a long-term vision, and sits at several boards of foundations. As an Academic Fellow of the Centre for Philanthropy (University of Geneva), she currently conducts a research on the topic of shareholder foundations and is a lecturer on foundations' governance.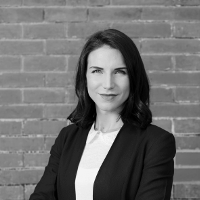 Dr. Stéphanie Chuffart-Finsterwald ⋮ Attorney-at-law ⋮ Partner at sigma legal
Stéphanie is specialized in intellectual property and data protection law. She has extensive experience advising clients in these fields, notably IOs and NGOs. Stéphanie wrote a Ph.D. on the international transfer of environmental technologies and has a strong background in public international law. She is the President of the Commission for innovation and modernization of the Geneva Bar Association.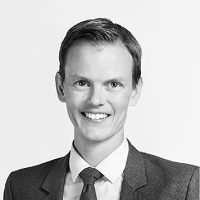 Philipp Fischer ⋮ Attorney-at-Law ⋮ LL.M. (Harvard) ⋮ Partner in the Banking & Finance department of OBERSON ABELS ⋮ Geneva Centre for Philanthropy Academic Fellow (UNIGE)
Philipp graduated from the University of Geneva in 2004. He was admitted to the Geneva Bar in 2007. In 2009, he earned a LL.M. at Harvard Law School. After having worked in major law firms in New York, Zurich and Geneva (2010 – 2016), he co-founded the law firm OBERSON ABELS Ltd in 2016. Philipp has been advising financial institutions (in particular banks, securities dealers, insurance companies, collective investment schemes and independent asset managers) on Swiss banking, financial and data protection regulations for over 12 years. Philipp is a member of the Continued Legal Education Commission of the Geneva Bar Association and of the Geneva Bar Exam Commission. He also serves on the board of the Harvard Law School Association of Europe.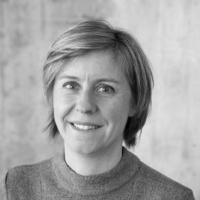 Mrs Laetitia Gill ⋮ Executive Director, Geneva Centre for Philanthropy
With a Master's degree in Management, Laetitia Gill is recognized as an expert in the field of social innovation, CSR and philanthropy. She has fifteen years of experience in the development, implementation and evaluation of business strategies as well as in the creation and facilitation of training modules on the theme of partnerships. For 10 years, she served as the Secretary General for a group of 20 philanthropists, in charge of selecting projects, developing effective local community engagement programmes and impact measurement.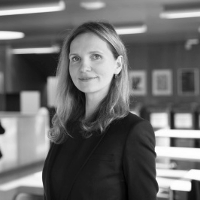 Dr. Giedre Lideikyte Huber ⋮ PhD (University of Geneva) ⋮ Geneva Centre for Philanthropy Senior Researcher
Dr. iur. Giedre Lideikyte Huber defended her PhD dissertation at the University of Geneva and studied as a Visiting doctoral student at Harvard Law School in 2014 and as a Visiting scholar at UC Berkeley School of Law in 2015. Her domains of specialization are tax and philanthropy, corporate taxation and tax litigation. Her professional experience includes both the private (banking) and public sectors (Geneva cantonal tax authority). She currently acts as a Member of the Board of the Cantonal surveillance authority of foundations and pension funds.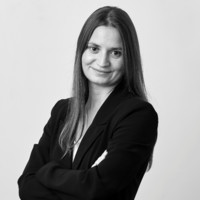 Dr. Giulia Neri-Castracane ⋮ Attorney-at-law ⋮ Senior associate atLenz & Staehelin ⋮ Geneva Centre for Philanthropy Academic Fellow (UNIGE)
Dr. iur. Giulia Neri-Castracane, lawyer, is regularly advising clients on domestic and international transactions and on real estate, corporate and commercial matters and financings at a large Geneva law Firm. She teaches philanthropy and corporate social responsibility at the University of Geneva and at the University of Italian-speaking Switzerland (USI).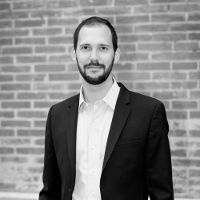 Vincent Pfammatter ⋮ Attorney-at-Law ⋮ LL.M. (UC Berkeley) ⋮ Partner at sigma legal ⋮ Geneva Centre for Philanthropy Academic Fellow (UNIGE)
Vincent is Swiss lawyer specialized in advising international non-profit organizations and IOs, as well as corporate clients. Vincent also focuses on tech law. He has been practicing in these fields for over ten years. Vincent is also an Academic Fellow with the Geneva Center for Philanthropy, where he focuses his research on benefit corporations. In addition, Vincent is a Board member of proFonds, Switzerland's Umbrella Organisation of Foundations and Associations. In the past, Vincent has worked for the United Nations Dispute Tribunal, and also as in-house Counsel of an International NGO and an International Federation. He regularly publishes and speaks at public events about non-profit entities and applicable laws.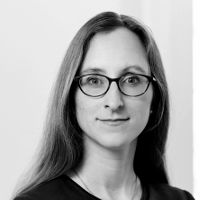 Julie Wynne ⋮ Attorney at law ⋮ Partner at Froriep
Partner of Froriep, Julie Wynne is a highly regarded social impact lawyer with a particular expertise in philanthropy, nonprofit organisations and mission-driven businesses. She advises organisations and businesses for their set-up and tax issues and assists them with mergers, reorganisations, joint ventures and other forms of collaborative working, as well as constitutional reviews. In addition, she regularly provides advices on grant-making, fundraising, corporate philanthropy and governance. She is very involved in the promotion of philanthropy and the use of business as a force for good. She is a Board member of ESELA – the Legal Network for Social Impact and of Giving Women. She is also Co-Chair of STEP Philanthropy Advisors Steering Committee and a member of the Legal Advisory Board of Sustainable Finance Geneva. She sits also in various boards of charitable Foundations.
859
["firstname","lastname","email","company","language"]
1
Valider
Valider
fr
859
["firstname","lastname","email","company","language"]
1
Valider
Valider
fr